A wild surprise in Taivalkoski
Our minds were empty and our expectations modest as we drove over the invisible border from Kuusamo to Taivalkoski. We expected a long boreal forest walk, but what we ended up seeing was far more exciting! Taivalkoski's forests surprised us with a miniature canyon lake, a night in a forest cabin (with a wood fired sauna!), and stories about one of Finland's most beloved writers: Kalle Päätalo. In this blog post you can read about the natural wonders and surprises we encountered in the Finnish municipality of Taivalkoski.
This post was made possible with help from the Slow Adventure in the Northern Territories (SAINT) project. Read more about our fantastic new sponsor here! Although this post is sponsored, all opinions are our own.
Lunch at the Saija Lodge
We traveled to Taivalkovski by car from the neighbouring municipality of Kuusamo. Our first stop was for a homemade lunch at the Saija Lodge. The Saija Lodge is run by a lovely Finish family. We were greeted by Niina Karppinen, the second generation to run the lodge. Together with her husband, she's taking over the family business as her in-laws are preparing for retirement. They are a full service activity centre and offer their guests accommodation, activities and more, right from their grounds.
This is the perfect place for an introduction to the Finnish wilderness. For us, it was maybe a little too organised, but for others this authentic place would be the ideal starting point for a Scandinavian slow adventure. The charming wooden houses are located right by a stunning lake, but on our walk around the grounds our host literally sent us to the dog house!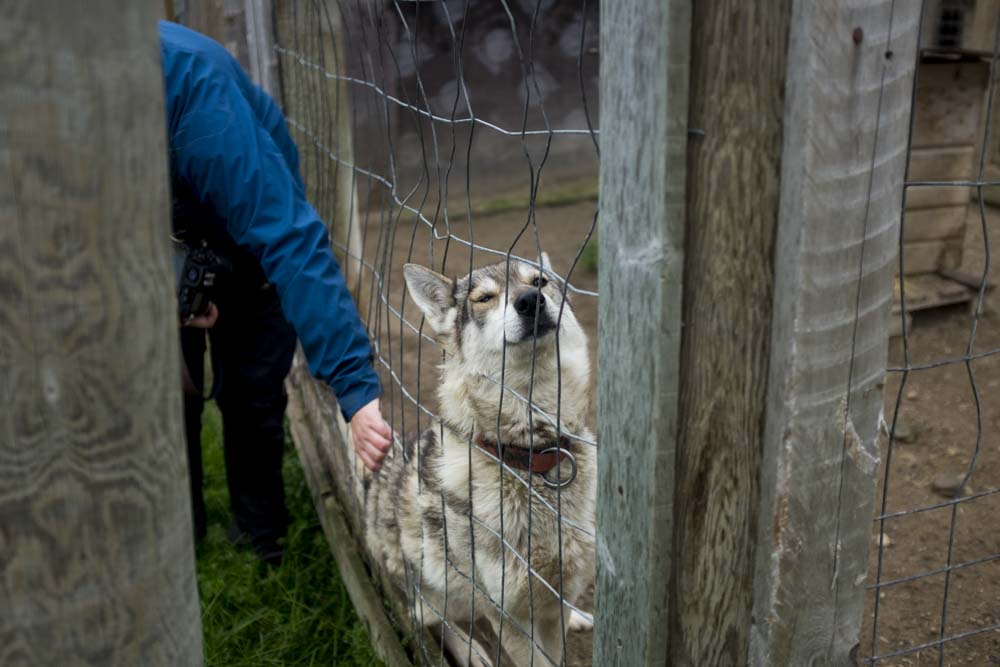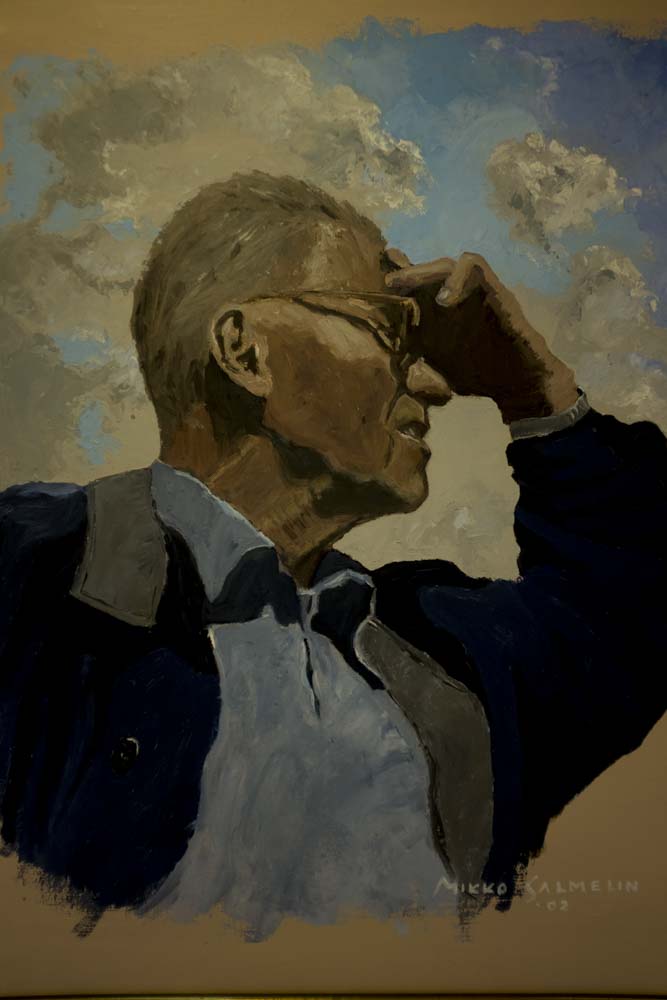 Hiking in pristine wilderness
This part of our unique trip to Taivalkoski would not have been possible without the help from to very important people: Tanja and Vesa! Thank you so much for understanding our need for the "unbeaten track", and for showing us the wonders of untouched Finnish nature.
Our next adventure started as Tanja and Vesa drove us out of the National Park, and into the "untouched wilderness" - this is Finnish native forest that hadn't been logged or affected by human activity. It was great to explore off track, and having someone local to follow. It meant we had more energy towards what we were seeing and where we were, rather than dealing with navigation or time schedule.
We walked first through pine forest, picking mushrooms and lots of berries as we went. Then into the transition zone as we approached the wetlands. We started to see some old cloud berries and chaga fungus. This prized fungus is well known for making tea. For a simple recipe, check out our How to make Wilderness Tea post.
Fresh water supply
Vesa knew of a natural spring in the area, so we checked it out. The water flushes itself continually, and rising groundwater keeps it super fresh and cool.
Old axe markings on very old trees, from around 400-500 years ago kept an obvious line of direction for walking, following a stream towards the lake that we later crossed by boat. The roads here are modern, and so it was waterways which everyone used to get around, and these blazes on trees would be the markings to follow.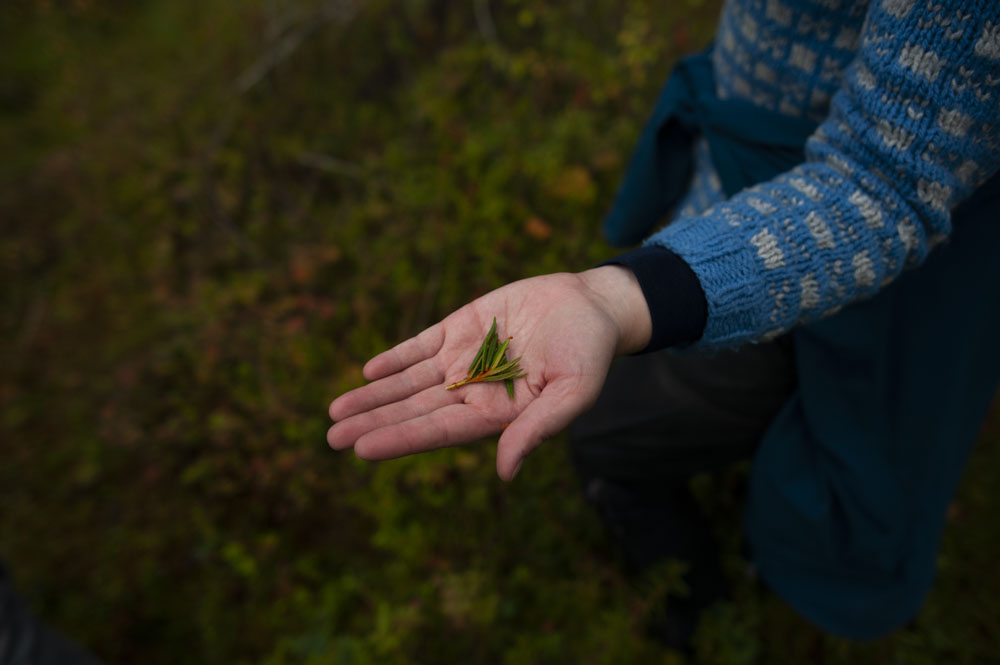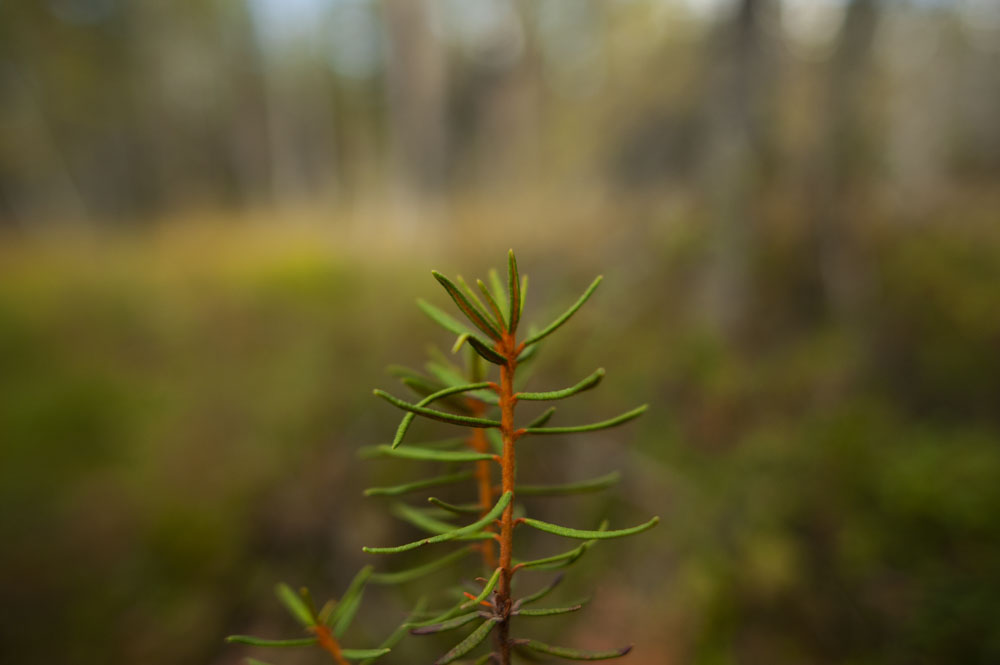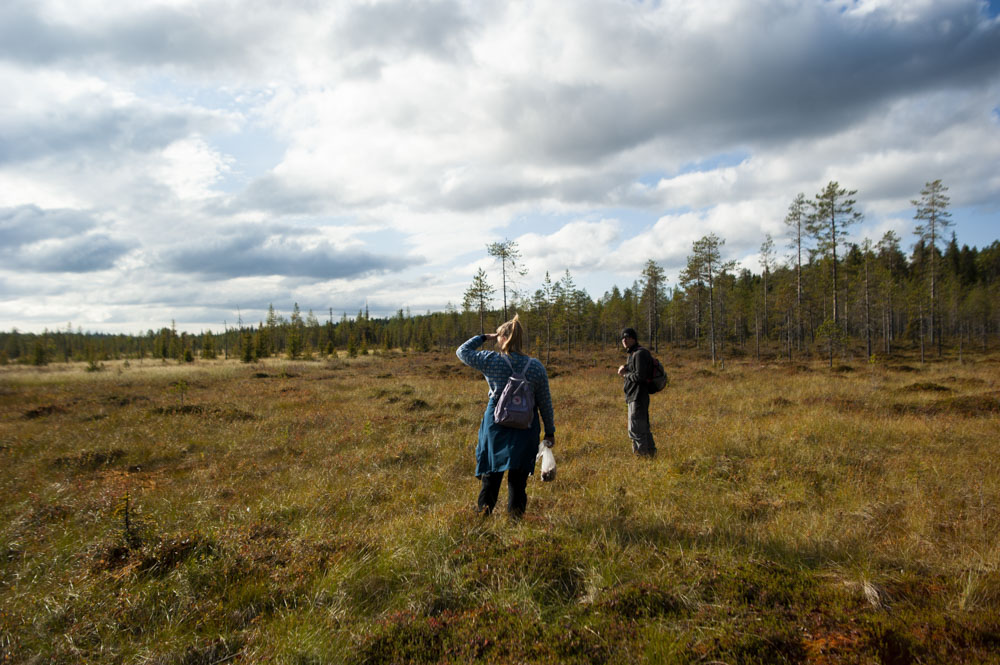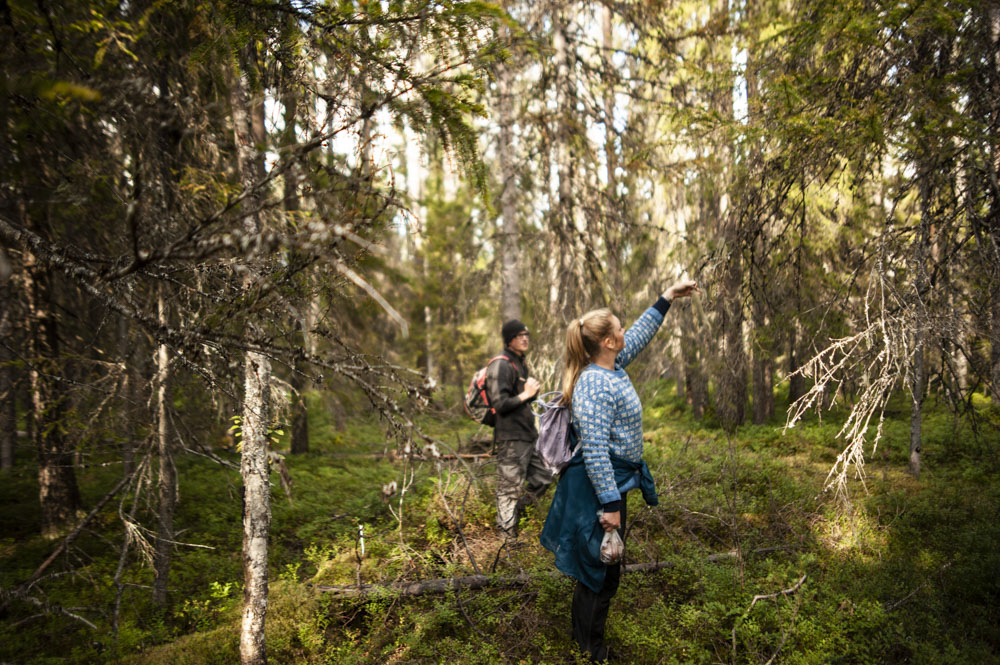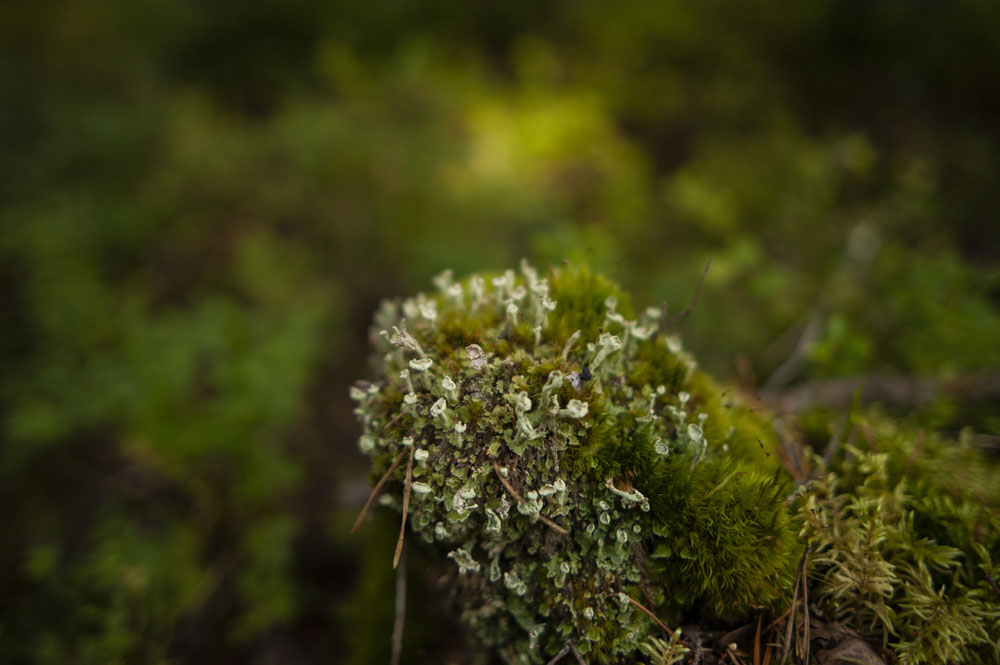 Mosses that reflects you
Mark never tires of looking at moss. These forests in miniature are a true wonder. Popping out a hand lens and looking at how they attract, hold and absorb drops of water is really special. The drops hold you in their reflection.
Moss grows in the most interesting of places, in lee from the wind, and where water collects, highlighting the landscape with where the wind is weakest.
The big surprise
As we continued our walk north, we approached a canyon wall opposite - meaning between us and the wall was a sharp drop. This was the surprise that Vesa had kept to himself.
The gorge dropped dramatically, to still water that stretched out to meet the large lake to the west.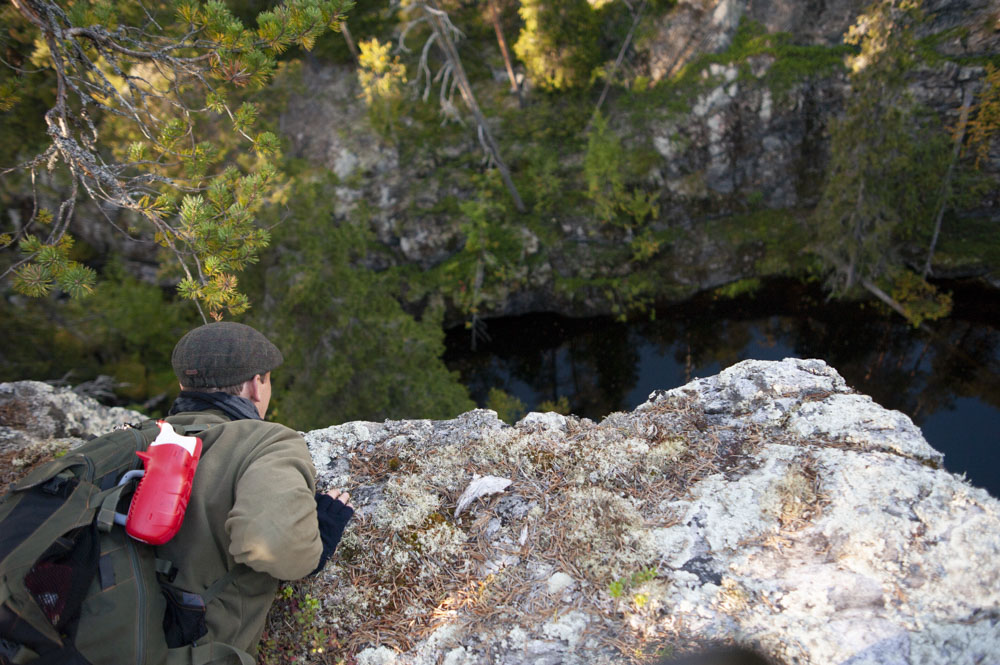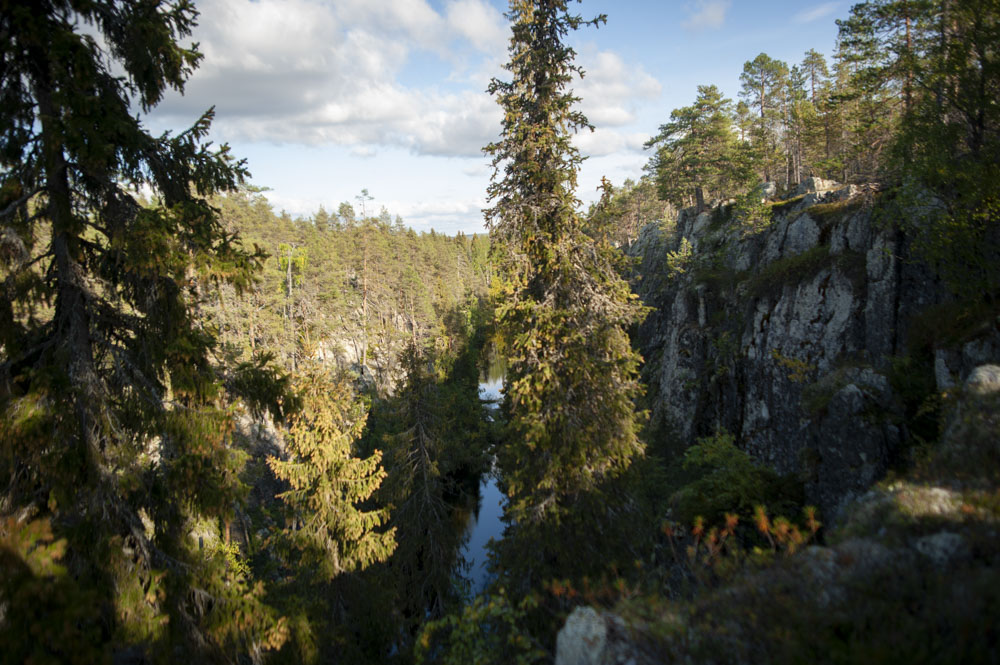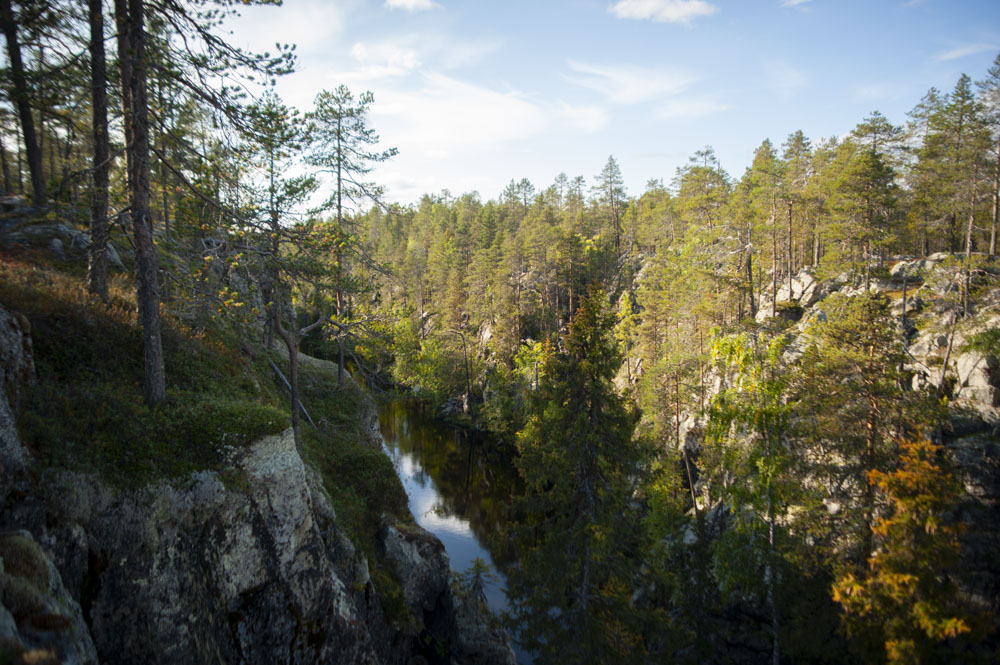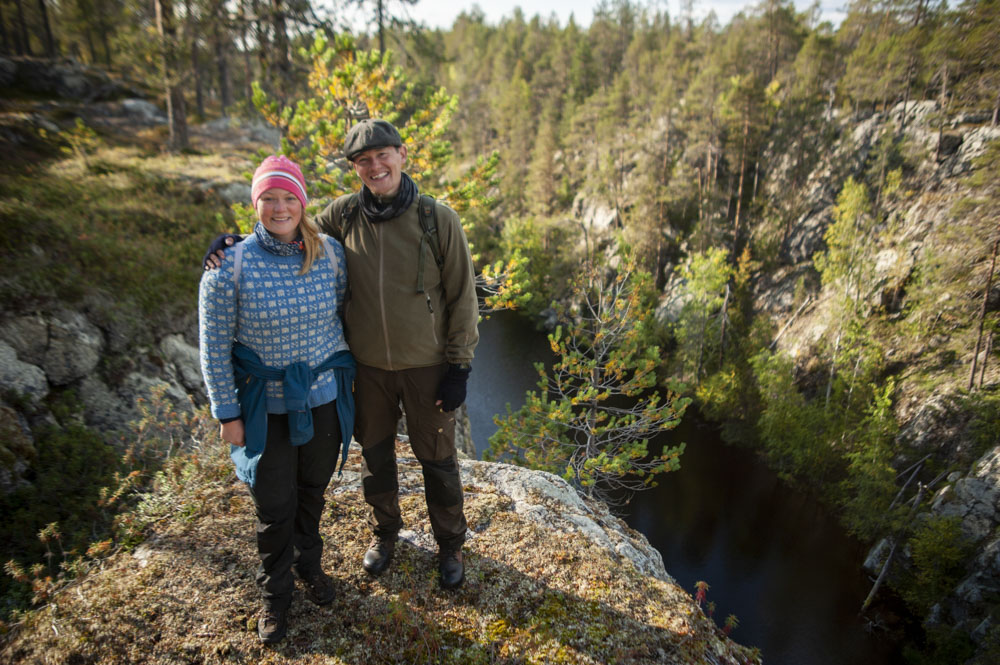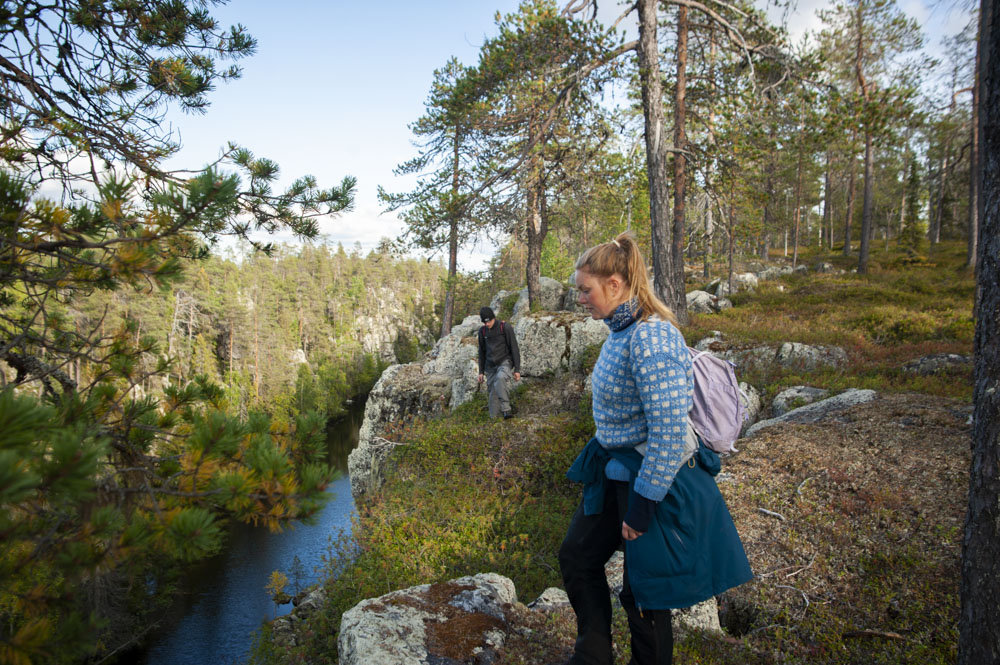 Meeting our boatman
We saw Capercalli and Siberian Jay while walking though beautiful open forest, reaching the lake where we took a boat taxi. Our really nice boatman had waited for us there. We crossed the Irni lake and drove to a cabin called Ahveninen. Our gear had been transported for us earlier, and so we to got the sauna straight away. This area was fantastic for doing your own thing, a really nice traditional cabin with an amazing sauna that we could use to clean ourselves. We're loving the Finnish Sauna combined with wilderness routine! Dinner and deep sleep, we both slept about 10 hours.
Wild luxury
It's strange how your sense of comfort changes in the wild. Right before this trip, we had a three day paddling adventure in Hossa National Park (check out our post about it here) sleeping in tents and cabins along the way. This night we were lucky enough to sleep in fresh, clean sheets, combined with the feeling of a sauna cleansed body & hair - this was high luxury for the both of us.
Breakfast
We woke refreshed and got straight into the breakfast that Tanja had arranged for us. We had been introduced to so many new things, plants, lakes and most importantly, the Finnish relation to their treasured forest.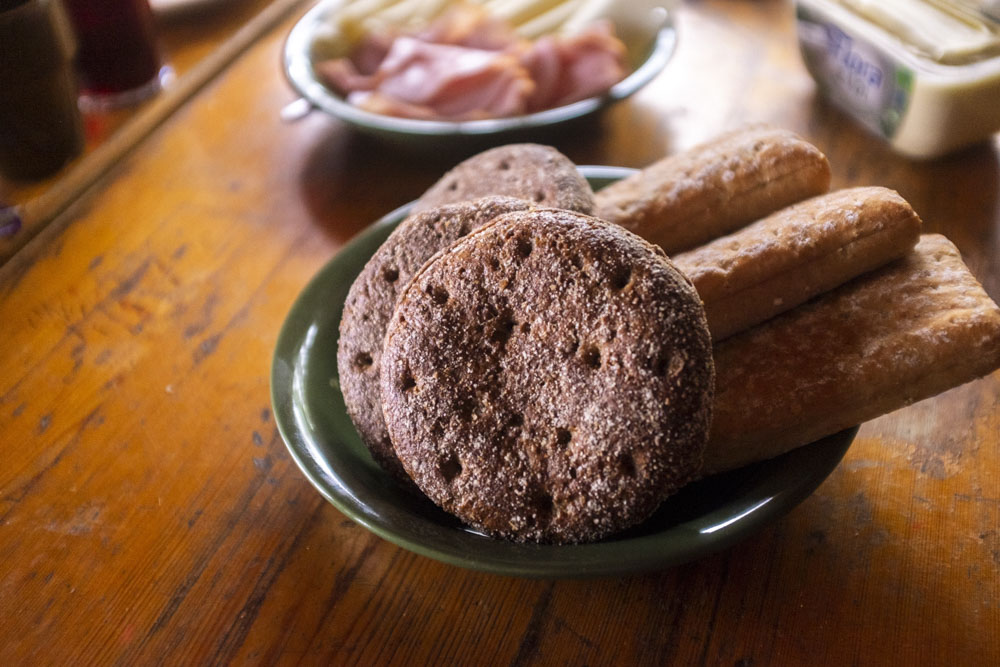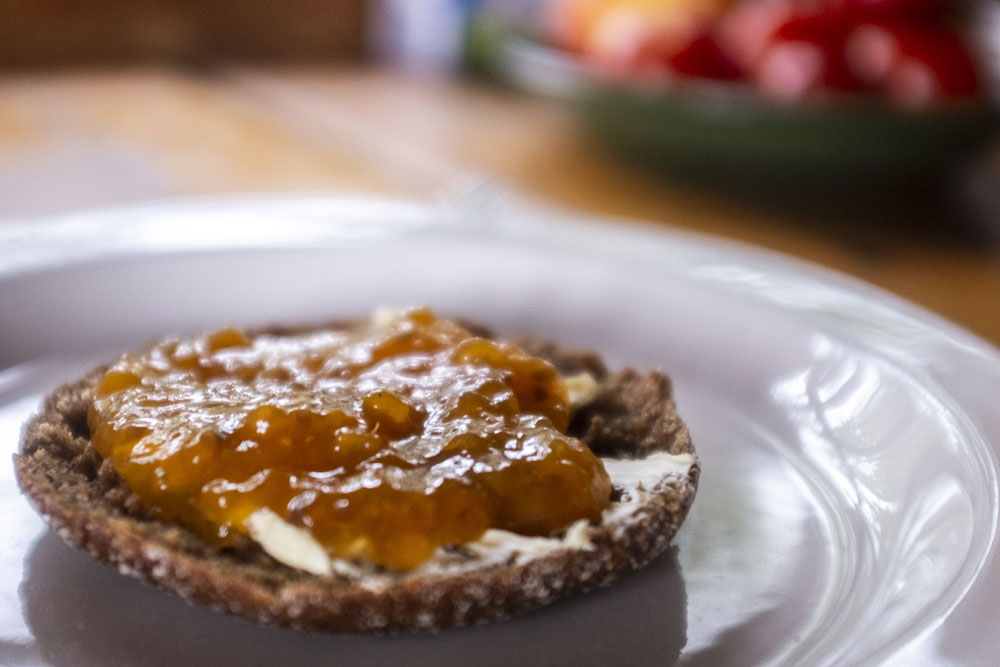 We'd like to thank SAINT, the Northern Periphery and Arctic Programme, and the European Union for their support in making this post happen!
The SAINT project: www.saintproject.eu